Today we learnt about different words which were Identity, Unique, Culture and Bully. We first rotated around to each paper with one word written on each paper and wrote down as many words that come to your head when you hear or look at the word. Next we did a freeze frame, what we did for the freeze frame was our teacher would have given us a word from the four that we described about and our group had to do a freeze frame without moving just staying still and these were my groups photos.
Our unique freeze frame is based on our unique height and different skin colour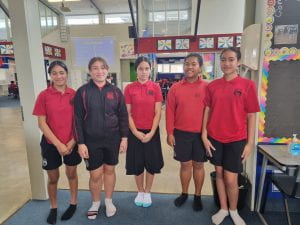 Our identity freeze frame is based on what we look like.
Our culture freeze frame is based on what culture we were - Samoan, Tongan and Maori
And last our bully freeze frame was based on one girl feeling sad while everybody else is just laughing at her.